[text-with-icon icon_type="font_icon" icon="icon-info" color="Accent-Color"]
MacBook Pro 14 protective case (2021-2022) – TECH-PROTECT
We recommend that you have the computer repaired by a professional. We will not be liable if you damage the computer or part of the replacement due to improper installation.[/text-with-icon]
A light, thoroughly matched case will protect your MacBook and give it a unique style. The case provides full protection, without hindering access to ports, controls and buttons. It is durable and injection molded and its rubberized legs make your laptop not overheat and move. The matte structure of the material will provide a certain grip and, above all, keep the device clean. The case was manufactured with a view to keeping the line and the natural beauty of the device.
The case is ideally suited to the Apple MacBook Pro 14 2021-2022 from the: A2442
model number can be checked on the back of your device.
Product features:
– 100% original
– packed in the original packaging
– precisely made
– Ergonomic and innovative
– perfectly fitted
– easy to install and dismantle – fully functional
The set includes:
1 x Tech-Protect SmartShell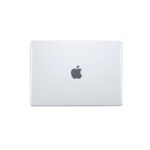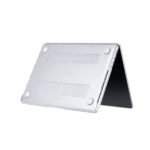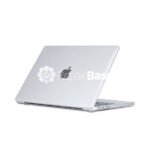 [text-with-icon icon_type="font_icon" icon="icon-info" color="Accent-Color"]
MacBook Pro A2442 protective case (2021-2022) – TECH-PROTECT SMARTSHELL
We recommend that you have the computer repaired by a professional. We will not be liable if you damage the phone or part of the replacement due to improper installation.[/text-with-icon]
Need help repairing your device? Send it in and we'll repair it for you.
[nectar_btn size="medium" button_style="regular" button_color_2="Extra-Color-1″ icon_family="none" text="Get started" url="https://repairbase.eu/mail-in-repair/"]
[image_with_animation image_url="4460″ animation="Fade In" hover_animation="none" alignment="" border_radius="none" box_shadow="none" image_loading="default" max_width="100%" max_width_mobile="default"]