Return & Exchange
All defective merchandise, unless otherwise indicated, may be returned for a replacement within 30 days from the original purchase date.
This warranty does not cover physically damaged merchandise, such as cracked glass, rip or torn in the flex cable etc.
At Repairbase we thoroughly check and verify every item before we ship it out to you. We try out best to pack in the goods as safely as possible, but damage by postal service is always possible.
To resolve this, we contact our postal service provider (DHL or GLS) and co-operate further with them.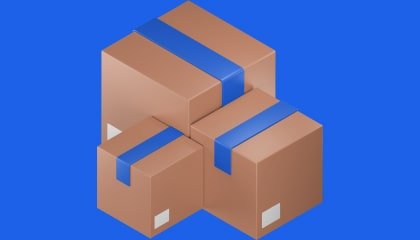 Exchange or Return of Goods
IMPORTANT NOTICE FOR SENDING GOODS RETURN TO US: Don't ship without any permission from us, we will provide you with a correct address to return the goods to. If you have shipped the goods yourself or to a wrong address, we CAN NOT process your RMA/returns.
Defective Parts (DOA, dead on arrival)
Please refuse the package from the courier if it looks like it's damaged or has been opened. Directly contact us.
If you have accepted the package and the goods inside are physically damaged or non-functioning, please open a RMA ticket within 7 days after purchase date via our website.
If the product is physically damaged/broken, please provide the following information within a timely manner of 24 hours:
Pictures of the front and back of the shipment box.
Pictures of the front, back and side of the physically damaged products
If the product you have ordered is DOA, please provide the following information within a timely manner of 7 days:
Explanation of the malfunction of the product (touch problem, LCD problem, pixel problem etc.)
Picture or video demonstrating the malfunction of the product
Failure to provide the information as requested above within 7 days will cause the RMA to be denied.
Note: For products which are DOA, always leave them in the original packing and plastic material! We do not accept an item if it's not within it's original packing or is missing it's original plastic covers.
This means you always have to test the product before you install it onto the device. We also do not accept DOA items which are returned in damaged packing or plastics.
To request a RMA, please follow this link: https://repairbase.eu/our-contacts/
Customer ordered wrong products
Technically, we hold no responsibility in returning items that were incorrectly ordered, but, that being said, that does not mean we do not want to help our customers in the event this happens. Customers will be responsible for all return shipping fees, and 30% (for refund requests) or 20% (for exchange requests) restocking fees will be charged after we have received and tested the product.
Note: Incorrect item orders that fail to open a RMA ticket within 7 days upon receipt will be denied.
Customer received incorrect products
If you have received an incorrect item, please take 3 clear photos of the incorrect item with the SKU showing, and open a RMA ticket (Return Merchandise Authorization) on our website. We will verify the error and fix it as quickly as possible.
RMA processing time (within 14 business days)
Depending on customer's request (refund or exchange), the RMA handling process can be finished within 14 business days after the defective items received by Repairbase. If it has been over 14 business days, please send an email to info@repairbase.eu, it will be handled immediately and a response will be provided within 24 hours.
Following terms applies to all refunds and exchange
All item(s) being returned must be in original condition with packaging, unused, and undamaged. Otherwise, the RMA will be denied.
All item(s) that have been returned without first receiving RMA approval will be denied.
All item(s) being returned without the "Repairbase", "R", "RPARTS" stamp will be denied.
All item(s) being returned without a RMA (Return Merchandise Authorization) number on the outside of the package will be denied.
Policy Changes
These Returns & Exchanges policies are subject to change at any time and without any notice.